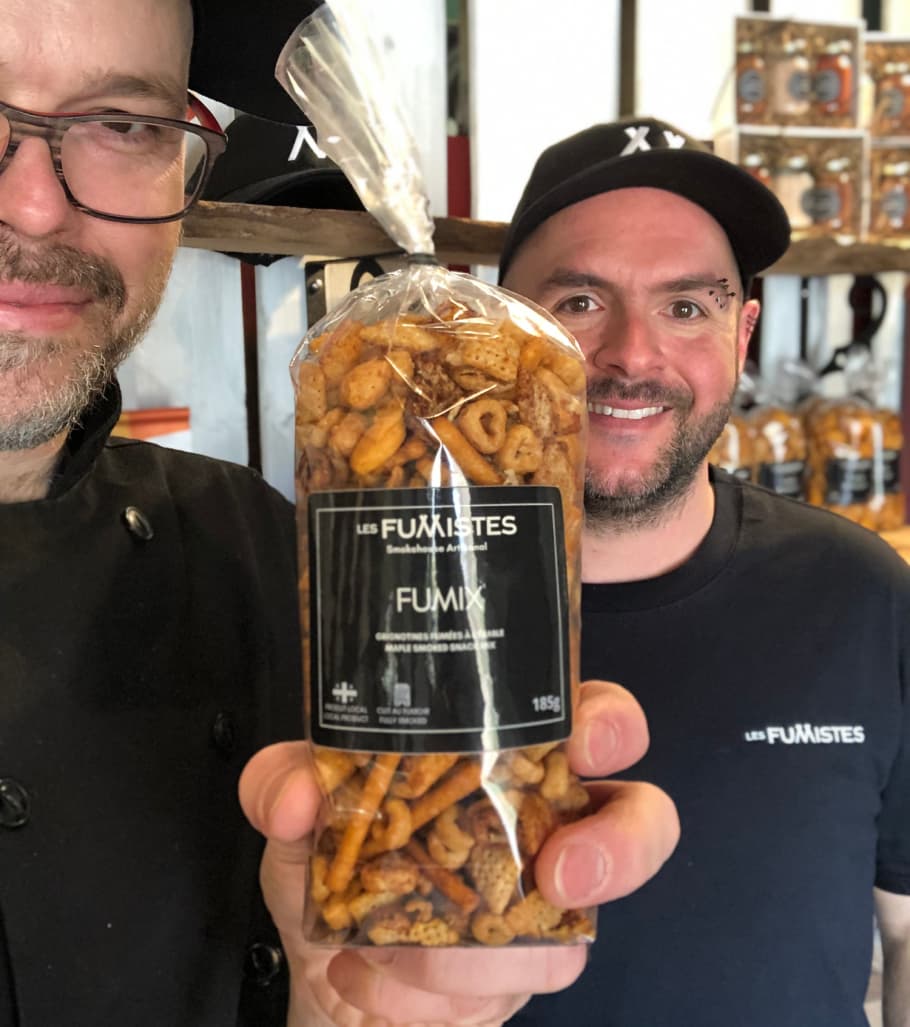 Once upon a time
2 guys and lots of smoke!
At the heart of our company are Jonas and Marshall, a legendary alliance born in Montreal in 2010 within Cirque du Soleil. Our career aspirations evolved together as we had the chance to travel the world. Thanks to an unwavering friendship and common dreams, we discovered an art that consumes us: smoked products. Thus, was born FUMIX!
The Fumix Mission
Our mission is to spread the love and share the unique taste of smoked food with everyone. We create snacks and products that can accompany you anywhere, for a gourmet experience without limits. Thanks to carefully selected ingredients and an artisanal smoking technique, we offer moments of authentic delight. Welcome to our universe, where the pleasure of eating is our daily mission!
Our Core Values
Fiery innovation. Unwavering commitment. Complicit cooperation. At FUMIX, these values burn at the heart of everything we do. They inspire our passion to create unique smoky delicacies and strong relationships.
AWARDS
Winner – Social Commitment, Winner – Startup
At the 22nd Desjardins Excellence Gala for the Grand Sainte-Agathe Chamber of Commerce, we were rewarded in two prestigious categories. And you know what? We're sharing this trophy with you. Your contribution played a crucial role in this collective victory!
We want to thank our invaluable partners for their immeasurable support.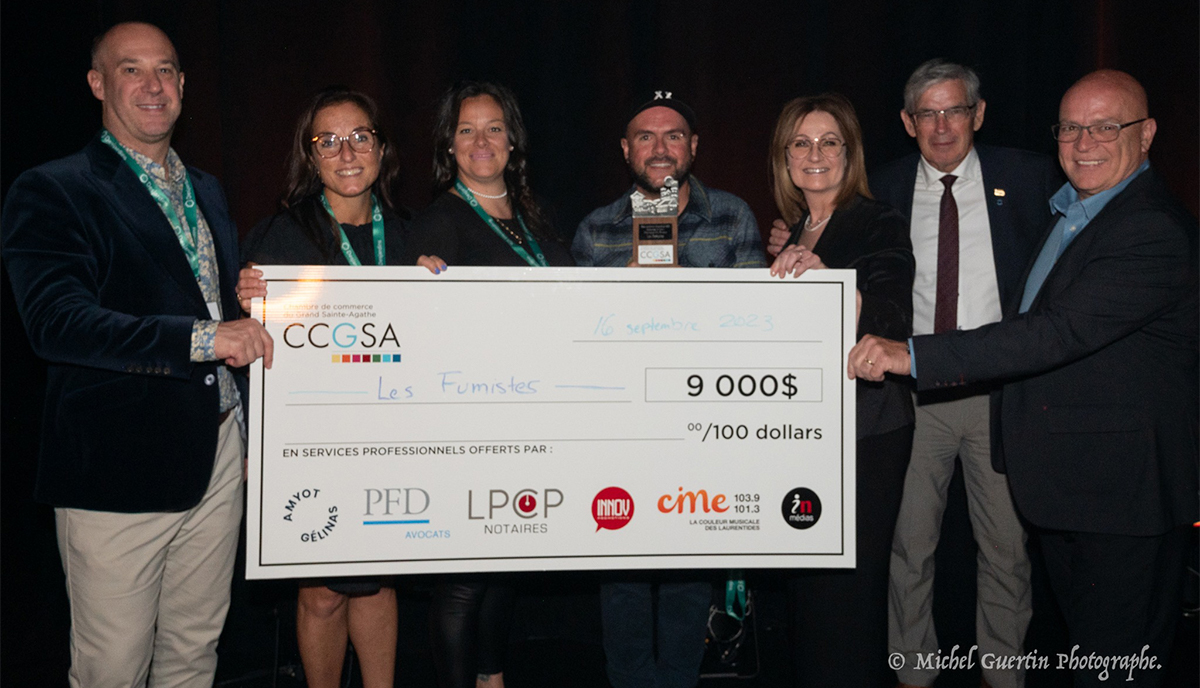 The Fumix Difference
Quality Products
The FUMIX difference lies in our top-quality products, and beyond. We are proud to be a company that promotes social and professional inclusion. With each product you enjoy, you contribute to supporting this approach that is important to us.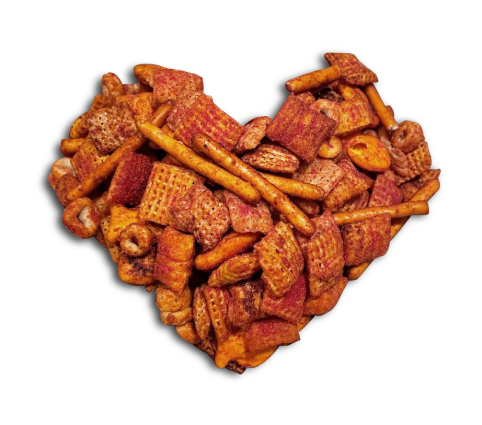 Co-Packing
Most of the packaging of the products is carried out at our partner Inter Action Travail, which is a place of learning and work for people with barriers to employment. Inter Action Travail offers efficient subcontracting services that meet MAPAQ (dry food) standards.
INCLUSIVE BUSINESS
We are an inclusive company that promotes the social and professional inclusion of people living with functional limitations. By integrating people living with functional limitations at the heart of our teams, we not only contribute to the social economy, but above all we ensure that we offer people stimulating work that allows them to develop their skills and quality training.